Quick Biography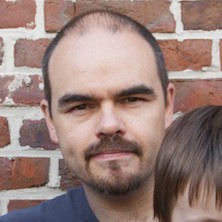 Geert JM Vanderkelen, based in Berlin (Germany), works for DCSO Deutsche Cyber-Sicherheitsorganisation GmbH, a cyber-security company. Geert was part of the original MySQL Engineering Team at Oracle, working as lead developer on both MySQL Connector/Python and MySQL Router. Geert was a key member of the MySQL Support Team for more than 7 years.
About this Website
This website is static, using a small amount of Javascript code, and custom style-sheets.
Some highlights:
Generated using Hugo (one binary download number one feature)
No external dependencies except for Font Awesome
Responsive (not using any framework)
No cookies are set
No external websites are embedded (prevents tracking)
No discussions: use contact to send a message, and it might end up as FAQ somewhere
Old comments are (or will be) added as static content.
Nothing to hack; nothing to crack.